Do you spend a lot of time at the office thinking about your dog back at home alone? Or cancel your after-work plans because your dog needs an afternoon walk? Here is an app just for you! Let us introduce you to Pawsapp, the on-demand dog walking app that matches dog owners with trusted, local dog walkers. The app is covering Central London for now but planning to expand further soon. Here is our experience using Pawsapp!
How does Pawsapp work?
Pawsapp allows dog owners to book on-demand, scheduled or regular walks in minutes. Once you download the app, you fill in detailed information about your dog and start your journey from there. The app offers a different approach from traditional dog walkers since every walk booked is a private walk for your dog (not a group walk) so all the attention will be on your pup only. It is also great for dogs who don't like socializing with other dogs.
What's an ASAP walk?
There are three different types of walks you can book: ASAP, Scheduled and Regular Walks. Pawsapp's unique ASAP walk feature is perfect for last-minute bookings. Once you book an ASAP walk, your walker will be on his/her way to pick up your dog within an hour, giving busy dog owners great flexibility with scheduling like no other competition.
How do I find my walker, are all walkers vetted?
Once you make a booking; Pawsapp matches you with an available dog walker and you can see your dog walker's profile right after you book. The matching done according to your dog's special requirements and your location to find your dog its true Paw-fect match! Pawsapp also offers complimentary Meet and Greet sessions for dog owners who want to meet with their dog walkers in person before the walk and the option to have the same walker for all your walks for picky pups!
Pawsapp has a strict vetting process when it comes to picking dog walkers. All the applicants pass through a one-on-one interview, complete special training and are ID checked to ensure only the best walkers on the app.
Get ready for these exciting features!
The experience gets even better after booking. The app allows you to get detailed updates constantly on your dog's walk. You will receive a notification when your walker is on their way, picks up your dog, starts walking and when the walk is finished. The better part is, there is a live tracking feature so you can see exactly where your dog is throughout the walk. And for us, one of the most impressive features of the app is the pee and poop notifications! The app notifies you each time your dog marks its territory. This feature is great for potty training and for owners who wants to know if their dogs did their business or not.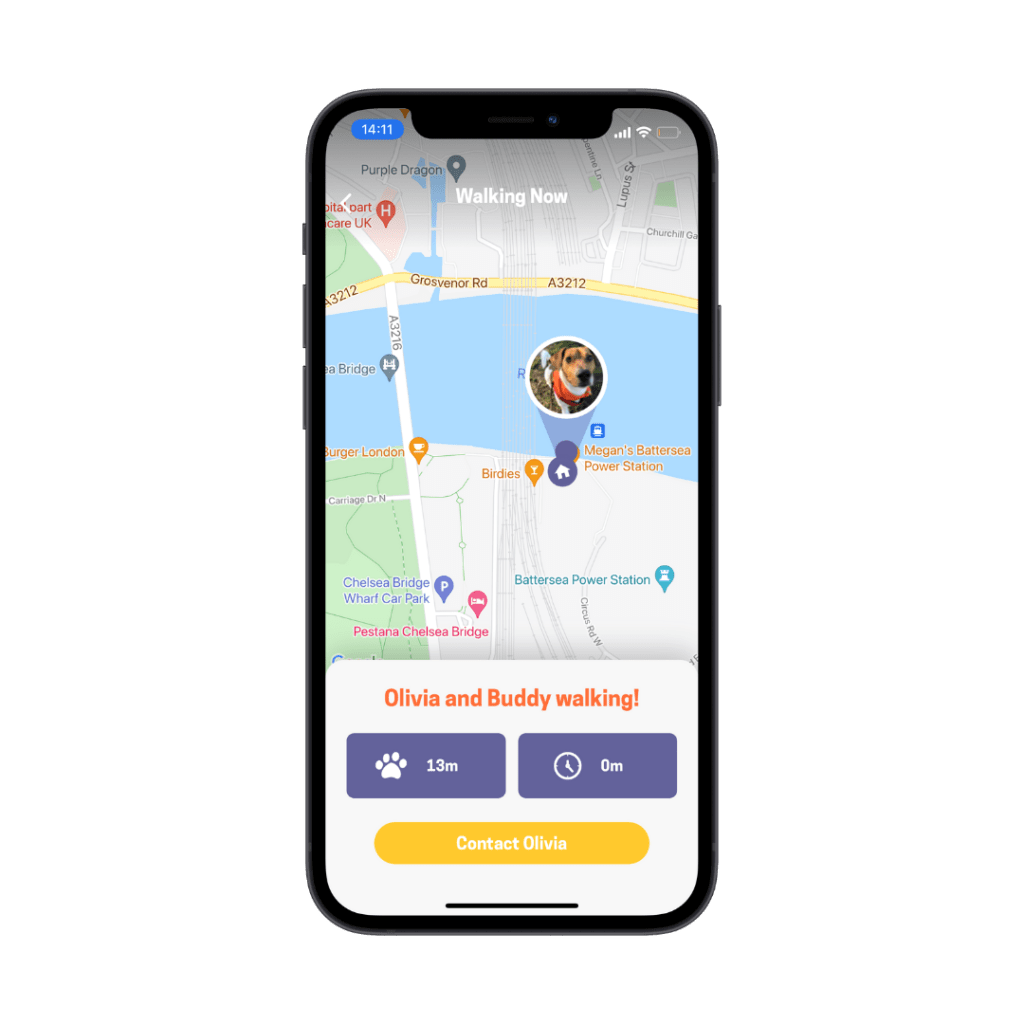 Overall, we loved the app! Whether you are a busy professional, pandemic puppy parent or a dog parent who just loves to spoil their dog, it is a must have app! Feel free to download Pawsapp on the App Store or Google Play and discover a whole new experience of booking a dog walker.